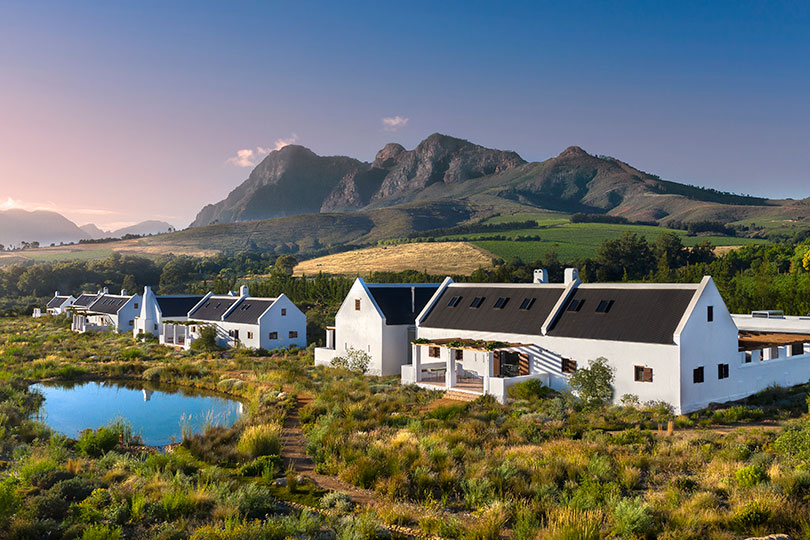 Fynbos Family House is a new private-stay option
Agents can make sure they grab a slice of this well-heeled action too, and Carrier is already feeling the effects of this desire for people to gather in such incredible properties to connect.
"Our average selling price has increased more than 70%, with bookings for 2021 departures exceeding £30,000 and this has grown even further for forward bookings into 2022 with an average booking value of over £40,000," said Carrier's head of marketing Natasha Towey.
"We see this as a combination of people upgrading and willing to invest more in their next holiday due to missing out on so many escapes in the past 12 months alongside bookings with a larger number of passengers and groups, so more people wanting to travel and spend real quality time with those people they have missed most," she added.
Carrier's suggestions include the incredible Octola Lodge, set in 300 hectares of private Finnish Arctic wilderness which offers exclusive buy-outs for groups of up to 24 (from £29,640 for a week with Carrier). And not only does it offer extreme remoteness, there's a seasonal chance to meet Father Christmas in his native home, hunt for the northern lights and indulge in Nordic spa traditions.
You would expect villa and home-stay companies to be benefiting from these trends too, as is the case with CV Villas.
"When the government first announced the roadmap, CV Villas saw huge increases in booking enquiries for the summer, showing there is a real appetite for villa holidays this year," said managing director Tristan Symondson.
"There is no better way for families and loved ones to reunite following a tumultuous year, and with plenty of space at our properties, customers can rest assured they can travel safely and can maintain privacy throughout their holiday."
Fellow villa and homes specialist Oliver's Travels has also seen demand surge, especially closer to home.
"Demand for UK and close-by European properties skyrocketed, and the day after the announcement was our second biggest booking day in history," said Oliver Bell, co-founder at Oliver's Travels. "Cornwall and Devon are almost fully booked for the whole of summer and are making up 40% of all our overall bookings. We are seeing a sharp rise in bookings abroad for Europe, contributing to 60% of our bookings, with France, Greece and Italy proving the most popular."
Oliver's Travels has also rolled out Cookaway, pitched as a "concierge service for staycation holidays", and offering the delivery of a non-subscription recipe box to the holiday home so the group can create an impressive meal themselves if they prefer not to have a private chef in the home.
Generally however, Oliver's Travels said a private chef is still the number-one service requested, and the company has an ongoing partnership with Dineindulge to match local cooks recommended through villa owners who all take extra precautions to ensure they are Covid-compliant when cooking in the home.
Full of ideas for beautiful properties around the world from penthouse apartments in New York to ski chalets in Val d'Isere, is a new trade-only luxury accommodation platform, Onee Luxury Travel. It gives agents access to a curated portfolio of professionally managed high-end properties, with visibility of commission rates for each one and a seamless booking process via a platform designed with agents firmly in mind.