By John Rozentals.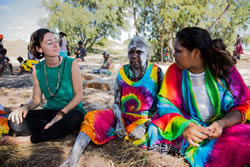 You'll just about need to be packed for this special.
Lirrwi Tourism has a one-off 25 per cent discount on its five-day Gay'Wu or 'Dilly Bag Tour for Women' in East Arnhem Land for the last tour for the season, departing September 6.
The Gay'Wu or dilly bag is a powerful cultural symbol in Arnhem Land, where it was created by local Indigenous Yolngu women thousands of years ago using woven pandanus leaves.
It has both a practical and a spiritual meaning, as it is used to hold bush foods and medicines and is also used to carry knowledge.
Visit www.lirrwitourism.com.au.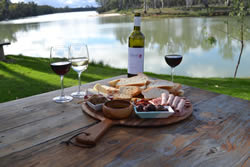 Celebrate New Year's Eve on a Murray Princess cruise that only departs once every two years and offers a fascinating itinerary.
Departing Mannum, the seven-night Renmark New Year's Eve cruise follows in the footsteps of the great nineteenth-century pioneers.
Not only will guests enjoy a spectacular New Year's Eve a la carte dinner, festivities and dancing, but they will explore 420 kilometres of the Murray River, its incredible terrain, towering limestone cliffs and discover destinations only visited every couple of years.
For a taste of history visit the quaint towns of Kingston-on-Murray, Loxton and Waikerie.
Food-and-wine lovers will enjoy cellar door tastings and a tour of the gardens and orchards at picturesque Caudo Vineyard. On-board sample the delicious local produce and wines from the Murray and Riverland regions at a food-and-wine tasting in the Sturt Dining Room.
Fares are from $2352 per person twin-share.
Visit www.murrayprincess.com.au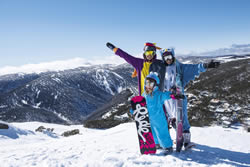 Pretty Valley, one of Falls Creek Alpine Resort's ski lodges, is offering September packages that cost from $220 a night per person, a saving of up to $120 a night on its peak-season tariffs.
There is good cover on the resort's ski and boarding trails.
However, the real value-for-money inclusions in this family-friendly, well located ski lodge, is that it provides, aside from breakfast, lunch and dinner, morning and afternoon tea, coffee and pastries daily, complimentary snow equipment and appropriate snow clothing.
Other free options include a 17-meter outdoor heated pool, four spas, in-house 22-seat cinema, children's dinner followed by supervised entertainment programs, kids' games room, free wireless internet, plus free transfer of guest luggage from the resort's car park between 8am and 4.30pm.
A September Pretty Valley Ski Lodge five-day package costs from $1100 per person sharing a triple room.
Phone 03 5758 3210 or visit www.prettyvalley.com.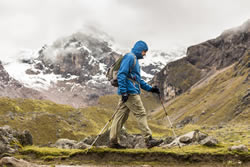 From Belize's most remote atoll to the magical Galapagos, from Uganda's heights to the Kingdom of Mustang, World Expeditions has launched eight new adventure holidays.
The 'Ausangate and Rainbow Mountain Trek' in Peru, for instance, is definitely for the lover of scenic mountain regions.
Starting and finishing in Cusco, this moderate, high-altitude trek offers superb views on a remote wilderness trek that is not walked by many people.
With accommodation at scenic wilderness campsites, this five-day, fully supported trek takes in the majestic Rainbow Mountain and Peru's highest sacred peak, Ausangate.
Prices are from $1590 per person, including services of bilingual guides and all camping equipment.
Phone 1300 720 000 or visit www.worldexpeditions.com.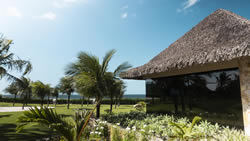 Bespoke Brazil has expanded its portfolio in Brazil to include Hotel Casana and Pousada Trijunção — two boutique properties offering luxury accommodation in destinations of outstanding natural beauty.
Casana is a new hotel in Preá, in the north of Brazil, close to Jericoacoara, which has long been home to some of the most luxurious escapes in the Brazilian north-east.
The nine suites on totally unspoiled coastline are fully automated meaning guests can control air conditioning, lighting and curtains from a bedside panel.
Pousada Trijunção is located within 33,000 hectares of protected land in a piece of the Brazilian savannah — one of the most biodiverse eco-systems on earth.
With a total of seven rooms, all conceived to combine the characterful rusticity of the local area with the luxuries of modern high-end travel, the Pousada offers the discerning nature-lover something utterly original.
Visit www.bespokebrazil.com.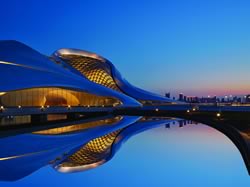 Shangri-La Hotel Harbin brings family experiences to a new level with the launch of its family-themed rooms and suites and its offering of child-friendly amenities and services.
Families visiting the Chinese city with young kids can look forward to travelling light and to having greater convenience and a stress-free stay experience. Younger guests can explore and stimulate their imagination during their stay in these specially designed family-themed suites at the hotel.
The hotel has designated an entire floor, comprising 20 new deluxe family rooms and six family-themed suites, especially for guests travelling with young children.
These new suites feature two connecting rooms — a deluxe bedroom and a themed bedroom with unique whimsical interiors and play area.
Each suite comes with two bathrooms and a range of child-friendly amenities, and the suites can also be extended to three bedrooms to accommodate bigger families.
Visit www.shangri-la.com.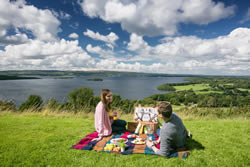 The island of Ireland is getting ready to showcase its world-class food scene this autumn in a major new event: 'Taste the Island, a celebration of Ireland's food and drink'.
'Taste the Island' is a new all-island event, highlighting the exceptional level of quality food and drink produced in Ireland and Northern Ireland and will take place from September 6 to November 30.
Innovative artisan producers and world-class chefs will come together to create more than 500 food-and-drink-related experiences for visitors.
Among the many experiences to savour are food trails and tours along the windswept coasts of the Wild Atlantic Way and the Causeway Coastal Routes; distillery and brewery tours featuring hands-on workshops; buzzing food festivals and farmers' markets; and hundreds of opportunities to meet the makers who are bringing together fresh, local ingredients to create incredible flavours.
Visit www.Ireland.com/tastetheisland.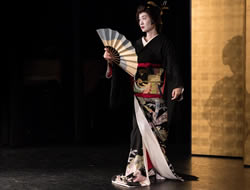 A&K's 'Around the World with Geoffrey Kent' next year is a 26-day adventure offering 48 guests the opportunity to discover lesser-known destinations such as Eritrea and Benin.
"In creating this 'Inspiring Expedition by Private Jet', I challenged myself to curate a new routing that included destinations I've been fascinated with but haven't had the opportunity to visit, such as Eritrea for its unique architecture, Benin, one of the epicentres of African voodoo, and Lençóis Maranhenses National Park in Brazil, an incredible landscape of white-sand dunes dotted with ponds of crystal-clear waters," said Geoffrey Kent, an Abercrombie & Kent founder.
"This journey is not about checking items off a list. It is about discovering new experiences in destinations that most travellers completely overlook and doing so in a way that never sacrifices comfort and style."
Along the way guests will discover, among other rare destinations, Kanazawa, known as 'the other Japan'for its rich cultural offerings, dine at Ketataisha Shrine, and trace the beginnings of samurai culture in the Shirakawago Valley.
Prices are from $160,000 per person twin-share.
Visit www.abercrombiekent.com.au.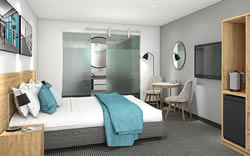 Oaks Hotels, Resorts & Suites has extended its portfolio, with the new-build Oaks Wellington set to open in September.
Located in the heart of Wellington's entertainment precinct, in Courtenay Place, Oaks Wellington debuts in in the nation's capital with a 226-key, nine-storey hotel that offers skyline views, on-the-doorstep shopping and dining, and easy access to the city's cultural attractions and commercial hub.
Amenities and facilities include a fully-equipped fitness centre, executive meeting rooms, plus on-site restaurant and bar.
Rates at Oaks Wellington will start from $185.
Visit www.oakshotels.com.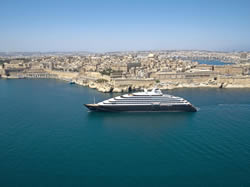 Scenic Luxury Cruises and Tours introduces Scenic Eclipse, described as the world's 'first discovery yacht'.
It's said to be at the junction of where six-star luxury meets discovery, giving guests the opportunity to explore 'above and beyond what was previously imaginable'.
Guests will have the opportunity to enjoy a choice of 10 included dining experiences, ranging from alfresco meals in the Yacht Club, to casual fare in the Azure Bar & Café, to Lumiere's French haute cuisine and the exclusive Chefs Table degustation.
With 114 suites, all with verandahs and private butler service, Scenic Eclipse is 're-defining ocean cruising'.
The Owner's Penthouse Suite is 247 square metres of pure indulgence, with a separate sleep zone, lounge and dining areas, spa bathroom and a private terrace with jacuzzi.
And venture beyond the horizon — above and below with two on-board helicopters and a submarine.
Visit www.scenic.com.au.