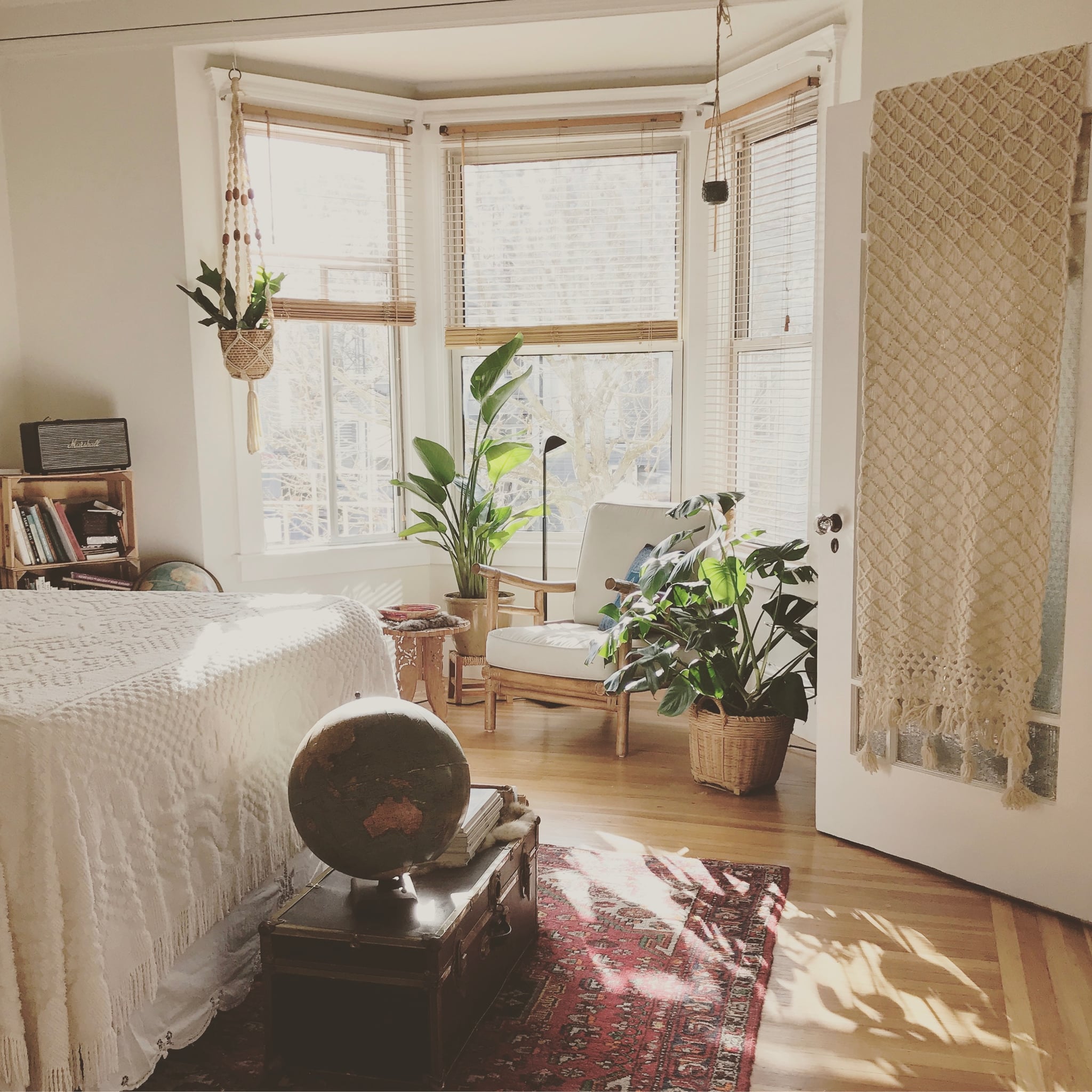 Hotels and package deals are always a great choice for travel, but if you're looking for independence and a way to live like a local in New York City, Amsterdam, Paris, or the middle of nowhere in Bali, then Airbnb should be your go-to option.
Though it can seem a bit daunting to book a stay through a private host, research and forward planning can make all the difference. Whether you're a newbie or a seasoned Airbnb traveler, here are our top hacks for making your experience as economical and hassle-free as possible.
1. There Is a Best Time to Book
Some research says that on average, hosts discount prices by five percent when there are 15 days to go before a stay and knock off 18 percent at six days out. So if flexibility's on your side, waiting to book until nearer to your travel date could well save you money.
2. Extend Your Stay
If you're planning a long stay, play around with the booking dates a little. Because some venues offer monthly discounts and some cities issue a tax for short-term visitors, it may work out cheaper to book a stay for an entire month, even if you don't stay for the entire time.
3. Look For Detail, and Read Between the Lines
You want to make sure the place you pick is right for you and the host is not going to let you down on your way to the airport. Start by being detailed in your property requirements. No one wants to turn up expecting an entire penthouse to themselves only to realize they're bunking down on someone's sofa bed. How important are parking, WiFi, and cooking facilities? Are there plenty of clear photos or one fuzzy snap of a plastic plant? Search the ad for what you need.
Remember that locations are shown as approximations due to privacy. So check out Google Maps to confirm distances to grocery shops and landmarks. Finally, does the host's calendar look up to date and have they been quick and friendly in response to any queries? This sometimes ends up being the most important thing to keep in mind.
4. Think Outside the Box When Checking Reviews
It can seem riskier booking a host's private accommodation as oppose to a branded hotel chain, so it's important to see what the bulk of your potential predecessors have to say about the accommodation, and take note. If a venue has few reviews, don't automatically dismiss the rental. It could just be new to the market or located further off the beaten path and less visited. A low number of reviews does not necessarily mean warning signs.
5. Open up the Communication Channels
Build a rapport with the host before you go. Introducing yourself over email not only enables you to build up trust and arrange fine details, it also sets up a paper trail should there be any future discrepancies. Incidentally, if you do arrive at your Airbnb and feel you've been terribly misled, contact Airbnb customer service as soon as possible. The company doesn't release payment to hosts until 24 hours after check-in and will help resolve issues.
6. Go With Airbnb Plus For Extra Peace of Mind
If you're still a bit unsure or want a bit extra or a particular set of amenities, look out for the purple Plus badge on property listings. This tells you the property has fantastic reviews and the host pays particular attention to detail. What's more, the property has been personally visited and verified by an Airbnb staff member against a stringent set of criteria. You can also browse the Plus range by collection if you're looking for a touch of honeymoon luxury or somewhere fully set up for families.
7. Look For a Discount Code
If you're an Airbnb newbie, you can claim a first booking discount of up to $40 off through a friend referral and, if needed, a quick internet search will give you a heap of voucher sites with similar offers. Just enter the coupon code once you get to the order summary page. After you've signed up for an account, you too can earn travel credit by referring other friends.
8. Check For Extra Costs
Once you've booked a property, a pop-up will appear with the nightly rate and (more often than not) a one-off cleaning fee typically between $50 and $100 — depending on the size of the property and stay duration — plus Airbnb's Guest Service Fee (usually 6 to 12 percent of the cost). A security deposit is often also required in case of damage and held in trust by Airbnb.
Some cities and countries have tourist taxes and/or consumer taxes usually charged online during booking, though these can sometimes be collected on check-in (this should be clear during the booking process). Finally, read through the cancellation policy so there are no surprises should you have to cancel, and don't make any private payments outside of the Airbnb platform.
9. Book a Unique Local Experience
If you're looking for that perfect Instagram pic in Marrakech or want to surf like a pro in Australia, you'll be pleased to know Airbnb now offers more than a place to sleep. Once you've pinned down your city, you can browse experiences hosted by locals offering lots of options, including professional one-on-one landmark photo shoots, silent discos, and backstreet graffiti tours. There's a restaurant tab on the platform as well to help you find the best local eats and check which venues accept credit cards and have live music or free WiFi.
10. Be a Respectful Guest
Hopefully, you won't need to scrub the floors on your way out, but do wash up those breakfast bowls, take out the trash, and check out on time. Leaving a review is a good idea as it will help your host with future bookings and assist fellow travelers. A mutually pleasant experience will encourage your host to review you positively and help smooth your path to further, fabulous getaways.