Kilimanjaro, the highest mountain in Africa, attracts an increasing number of hopeful climbers each year. As of 2017, an estimated 60,000 people attempt to summit Kilimanjaro each year, making it Tanzania's top tourist attraction[i]. Technical climbing skills aren't needed for most routes and, while the summit is at 59985m/19340ft, the trek commences at 4900m, for a total ascent of around 1,100m/3300 ft. Despite the short ascent, the summit is at extreme altitude. Each year, over 1,000 people must be evacuated[ii] and an average of seven people die, mainly due to high altitude issues.  
High altitude sickness | Acute mountain sickness
It is generally agreed that going too high, too fast is a primary cause for altitude sickness. Symptoms of altitude sickness usually develop between 6 and 24 hours after reaching altitudes of more than 3,000m (9,842 feet) above sea level. These symptoms are not unlike those of a hangover: throbbing headache, nausea, dizziness, lethargy, a feeling of pressure on one's chest, especially when recumbent and shortness of breath. As more people review their experience of Kilimanjaro, more of them mention the use of Diamox.
---
[i] https://www.tanzaniainvest.com/tourism/kilimanjaro-africa-leading-attraction
About Diamox
Manufactured by Teva Pharmaceutical Industries, an Israeli company, and initially approved on July 27, 1953[i], 125 mg and 250 mg Diamox tablets were originally created to treat patients with glaucoma. Diamox (acetazolamide) suppresses carbonic anhydrase, and it was soon discovered that these inhibitors have been shown to lessen acute mountain sickness symptoms. A slow-release version, called Diamox Sequels, was also marketed but has since been discontinued[ii].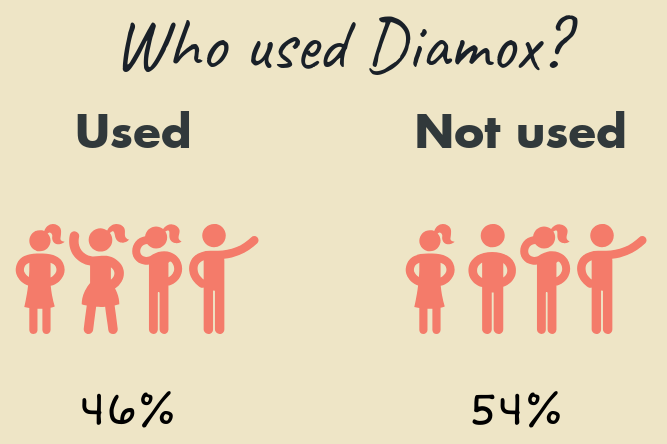 ---
[i] https://www.federalregister.gov/documents/2014/10/28/2014-25534/determination-that-diamox-acetazolamide-intravenous-500-milligrams-basevial-and-diamox-acetazolamide
[ii] https://www.accessdata.fda.gov/scripts/drugshortages/dsp_ActiveIngredientDetails.cfm?AI=Acetazolamide+%28Diamox+Sequels%29+Extended+Release+Capsules+&st=d&tab=tabs-2
Kilimanjaro and safaris
Kilimanjaro's proximity to some of Africa's top safari destinations: Serengeti, Ngorongoro Crater, Tarangire and Lake Manyara means a safari and a Killi trek holiday can effortlessly be combined into one.





© Your African Safari Ltd, All rights reserved.