for the last ten years, living architecture has commissioned a series of UK holiday homes that the public can rent out for short stays. following residences by MVRDV, john pawson, and FAT architecture, among others, a peter zumthor-designed dwelling is now nearing completion on a hilltop in south devon. 'it has become rare to be able to sit in a house and look out at a beautiful landscape where no trace of another building interrupts the lines of the rolling hills,' says the swiss architect. 'quietness, contemplation, pure luxury. I could not resist to try to create this house.'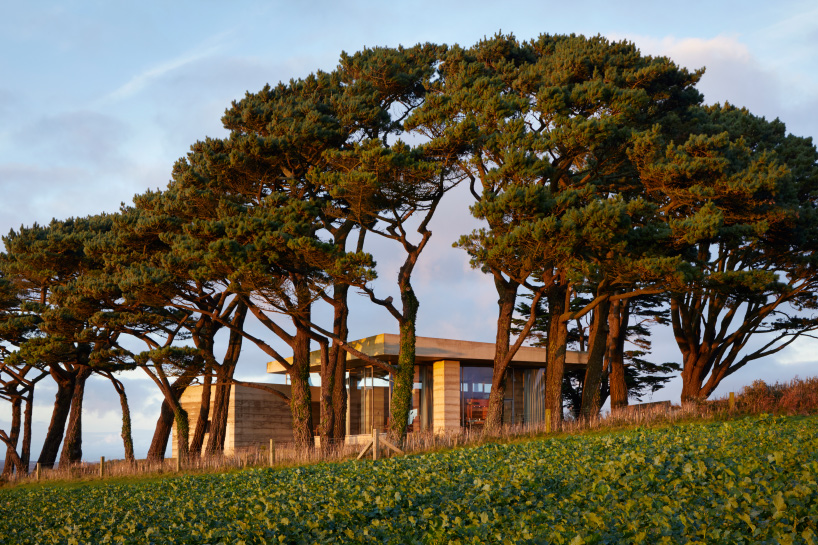 all images © jack hobhouse / liaving architecture
the project, named 'secular retreat', is zumthor's first permanent building in the UK and marks the seventh commission in the living architecture series. the house is surrounded by 20-meter-tall monterey pines, which were originally planted to shield the site's previous structure. the layered-concrete and glass design sits horizontally on the site, framing all-encompassing views across the landscape. the building's hand-rammed concrete walls delineate the interior spaces, which are capable of accommodating up to ten guests.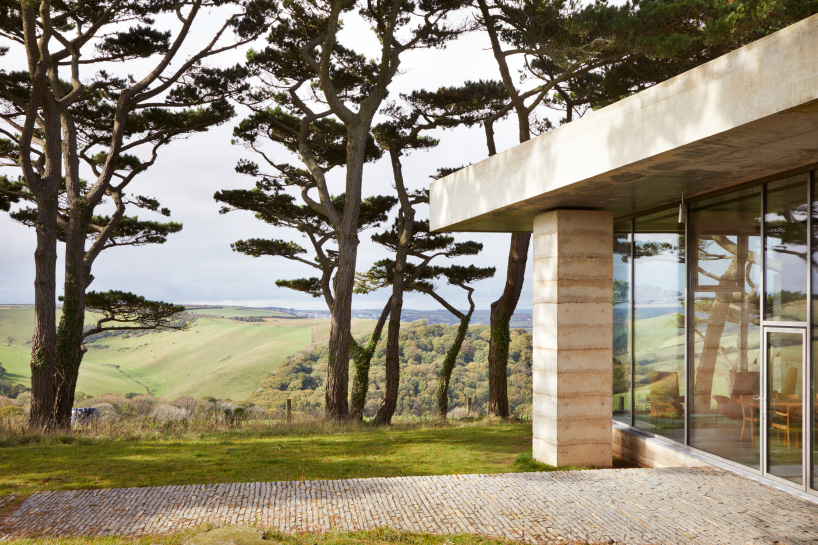 the project is nearing completion on a hilltop in south devon
a large open-plan living space is found at the center of the home, while two separate bedroom wings extend between the trees. as part of the project, zumthor has also designed a range of sofas, chairs, tables, and lights, which complement the dwelling's architecture. large windows present views of the surrounding garden, which was designed alongside landscape architecture firm rathbone partnership. the 'secular retreat' is scheduled for full completion in december 2018.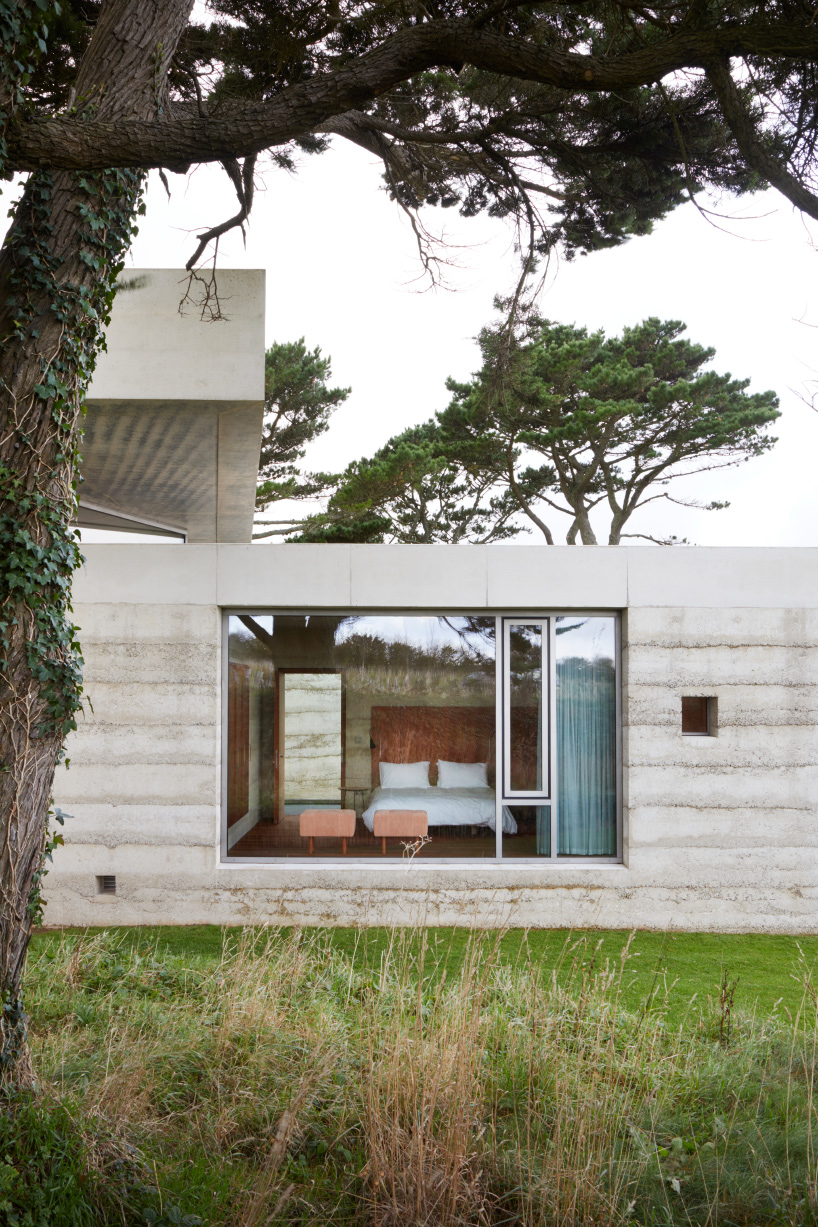 the house is surrounded by 20-meter-tall monterey pine trees

the layered-concrete and glass design sits horizontally on the site

zumthor has designed many of the home's interior furnishings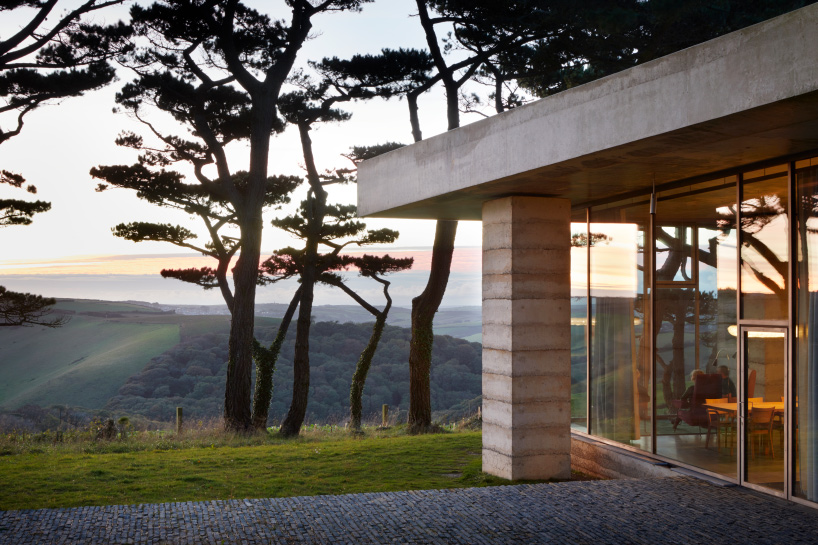 large windows present views of the surrounding landscape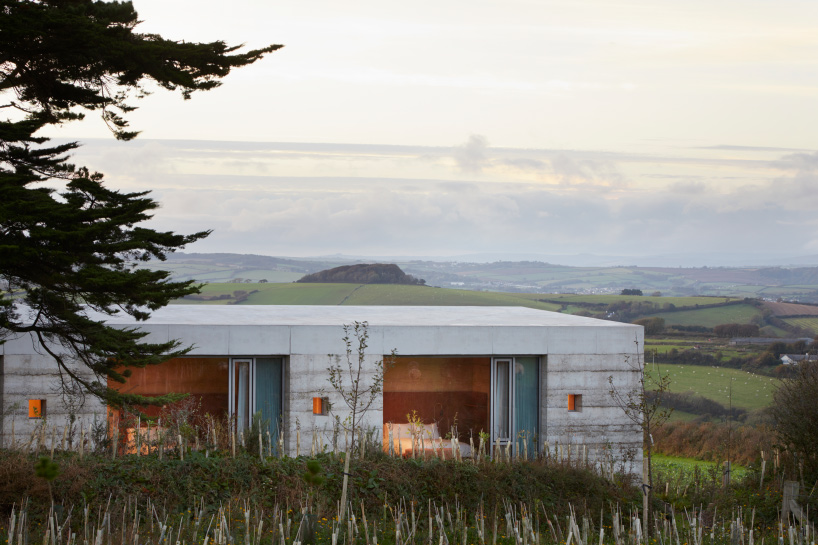 two separate bedroom wings extend between the trees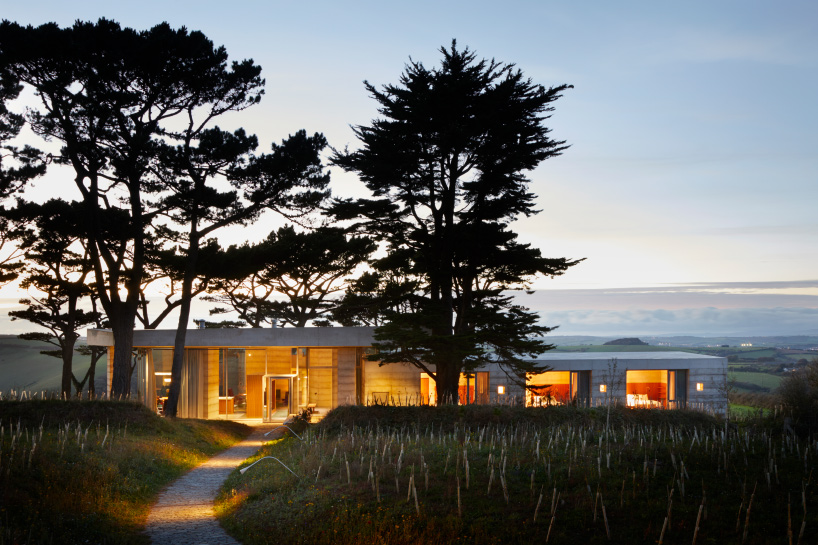 the 'secular retreat' is scheduled for full completion in december 2018
project info:
atelier peter zumthor project team:
peter zumthor, rainer weitschies (project architect), duarte brito, pascal berchtold, tom tsapkov, anna page, alongside many more of the in-house team
secular retreat project team:
architect: atelier peter zumthor
executive architect (phase 1): mole architects
local architectural advisor (concept phase): david sheppard architects
landscape design and consultant: the rathbone partnership
construction management: simon cannon ltd
concrete frame: woodmace concrete structures ltd
structural engineer: jane wernick associates
quantity surveyor: KM dimensions
environmental design engineers: transsolar and integration UK
philip stevens I designboom
oct 29, 2018